LifeSpan Fitness Crosstrainer Elliptical E2i+
The E2i is equipped with the patented CoreBalance Technology to ensure your training motion is symmetrical and to keep you free from injury. The crosstrainer has a stunning 20 resistance levels and 21 programs to train with. The LifeSpan Bluetooth 4.0/ANT+ Heart Rate Monitor with chest strap is included.
The innovative CoreBalance Technology ensures a joint-gentle workout
Get in shape with the E2i Elliptical Crosstrainer. With as much as 20 resistance levels and 20 incline levels, you seriously put your calves, quads and glutes to work, exercises your stamina and you slim down. The way you exercise with the E2i Elliptical Crosstrainer has limited impact on your joints, partly due to the innovative CoreBalance Technology. This technique uses integrated pedal sensors to measure the precise amount of pressure and weight each leg puts on the pedals. This way imbalances during the exercise are immediately identified. The date is shown on the console, to let you know if you exercise in a right and healthy way. The CoreBalance Technology ensures the way you exercise is symmetrical and balanced
Why LifeSpan Elliptical E2i+?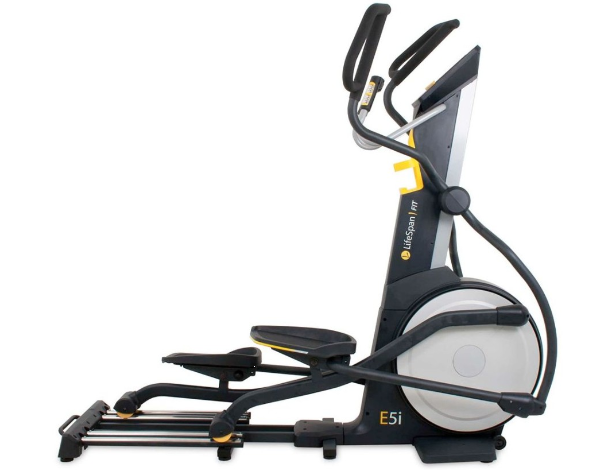 Challenging incline
With the E2i+ you can do some serious training. It ramps up to 20 levels and 15% so you can train simulating uphill crossing. This gives your leg muscles, glutes, quadriceps, hamstrings, calves and abdominals a serious boost. With the 4 Quickset buttons you can adjust the ramp level easily and quickly while you're training.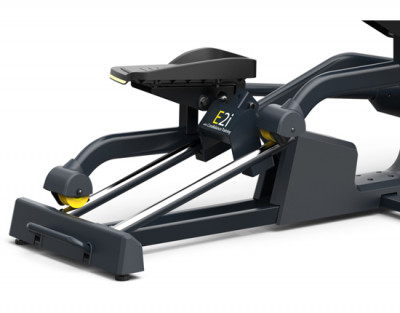 Great stability
The E2i+ is a very sturdy and stable elliptical crosstrainer. It has a maximum user weight of 159 kg, very stable legs, large pedals, a heavy flywheel, a strong frame and a product weight of 94 kg. You can carelessly take your training to your limits.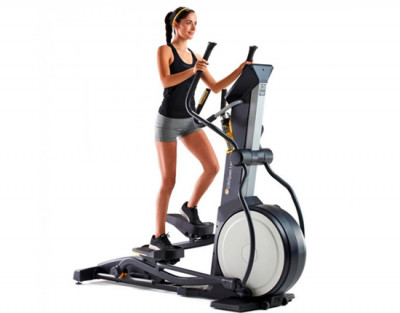 Comfy training
The E2i+ is built with the user in mind. It has a very sturdy frame and a flywheel at the front. This means the crosstrainer runs very supple and your training is less taxing on your joints than with crosstrainers with their flywheels at the back. The flywheel weighs a stunning 15 kg which means it can generate more resistance and is very durable. The 50.8 cm stride length and the ergonimically-turned Q-angle offer people measuring 170 cm to 200 cm a comfortable workout.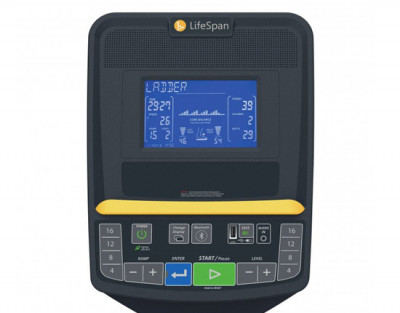 Fun training programs
The E2i+ has a training program for every kind of athlete. It's fitted with 2 heart rate programs, 2 customized user programs and 17 preset programs of which 5 Weight Management programs, 5 Healthy Living programs and 7 Sports training programs. So enough variety and challenge to go nuts with your training.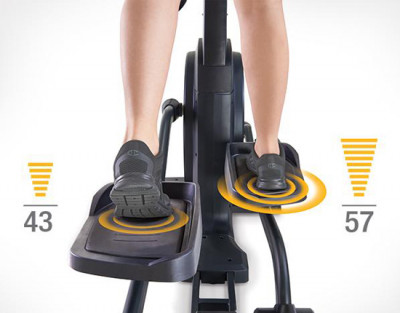 Unique CoreBalance Technology
A unique feature of the E2i+ is the patented LifeSpan CoreBalance Technology. This technology identifies exactly where effort imbalances may exist from the first stride that you take. Special sensors in the pedals detect the precise amount of force from each leg. This data is immediately displayed on the console. This prevents you from straining your joints and getting injured.